Main content starts here, tab to start navigating
Spicy Green Sauce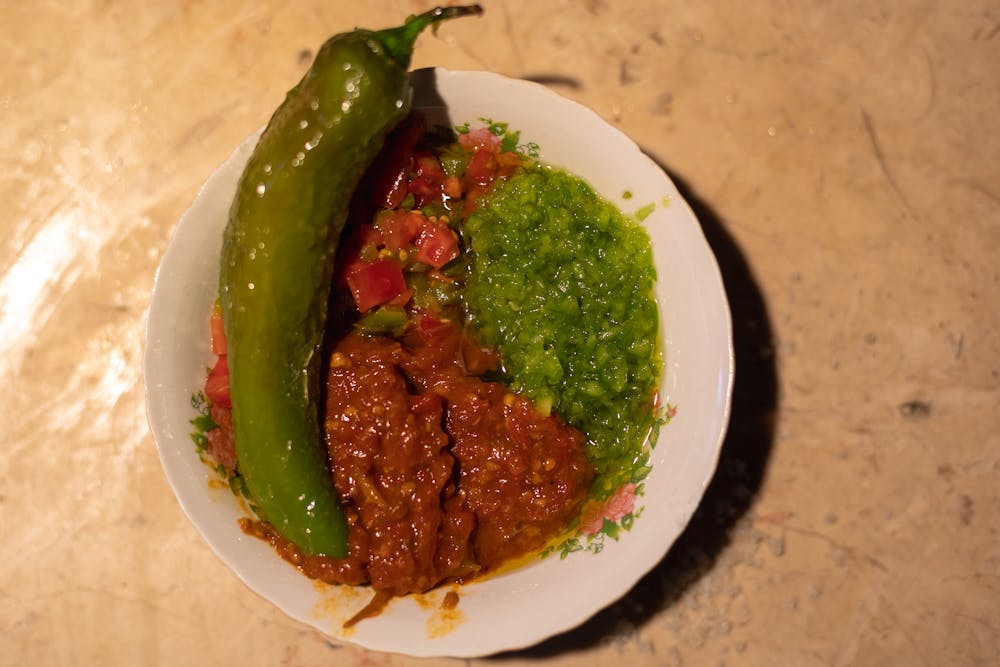 Makes 2 cups:
½ lb green chili peppers
1 garlic clove
¼ tsp atlantic sea salt
Olive oil
Mechanics
Cut off the peppers' heads near the stem and halve them longwise. Using a spoon, remove the seeds and the veins of the peppers. Roughly chop them.

Using a food processor, mince the peppers with a little salt in short pulses, until a gentle texture is achieved. Add the garlic cloves to the last round.

Cover the chopped peppers with olive oil and mix.