Main content starts here, tab to start navigating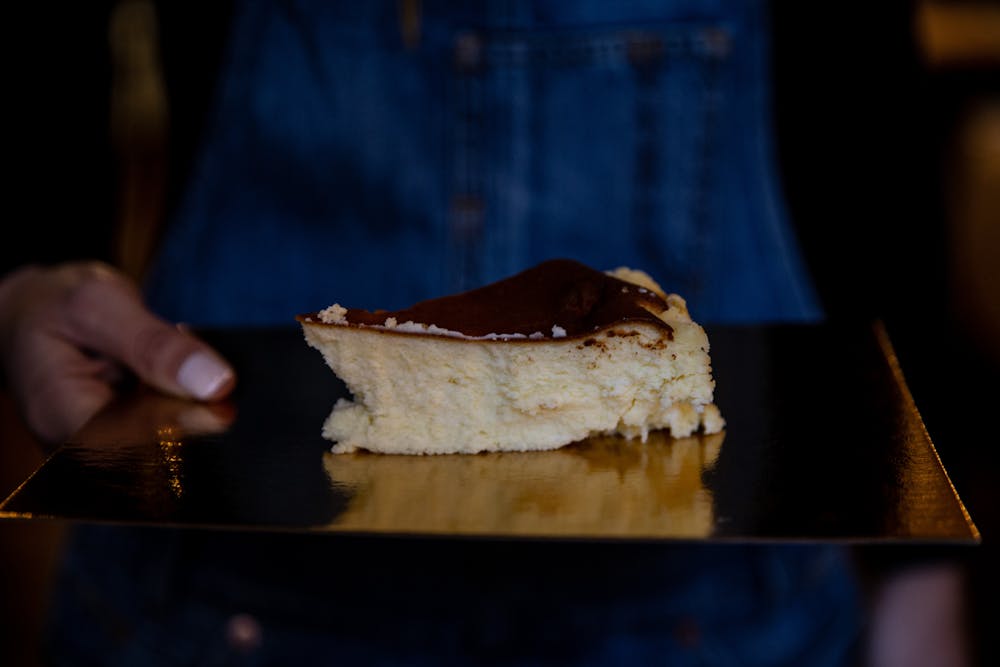 Cheesecake Recipe
Ingredients
Butter
2 lb. cream cheese, room temperature
1½ cups sugar
5 eggs
2 cups heavy cream
1 tsp salt
⅓ cup flour
Mechanics:
Preheat oven to 400°.

Butter a springform pan, then line with 2 overlapping large sheets of parchment. Place pan on a rimmed baking sheet.

Using a mixer, beat cream cheese and sugar in a bowl on medium-low speed, scraping down sides of bowl, until very smooth, no lumps remain, and sugar has dissolved, about 2 minutes.

Increase speed to medium and add eggs one at a time, beating each egg 15 seconds before adding the next. Scrape down sides of bowl, then reduce mixer speed to medium-low. Add cream and salt and beat until combined, about 30 seconds.

Turn off mixer and sift flour over cream cheese mixture. Beat on low speed until incorporated, about 15 seconds. Scrape down sides of bowl and continue to beat until batter is very smooth, homogenous, and silky, about 10 seconds.

Pour batter into the prepared pan. Bake cheesecake until beautifully golden brown on top and still very soft in the center, 60–65 minutes.

Let cool slightly (it will fall a lot as it cools), then remove the pan. Let cool completely. Then. carefully peel away parchment from sides of cheesecake.