Main content starts here, tab to start navigating
Batata Recipe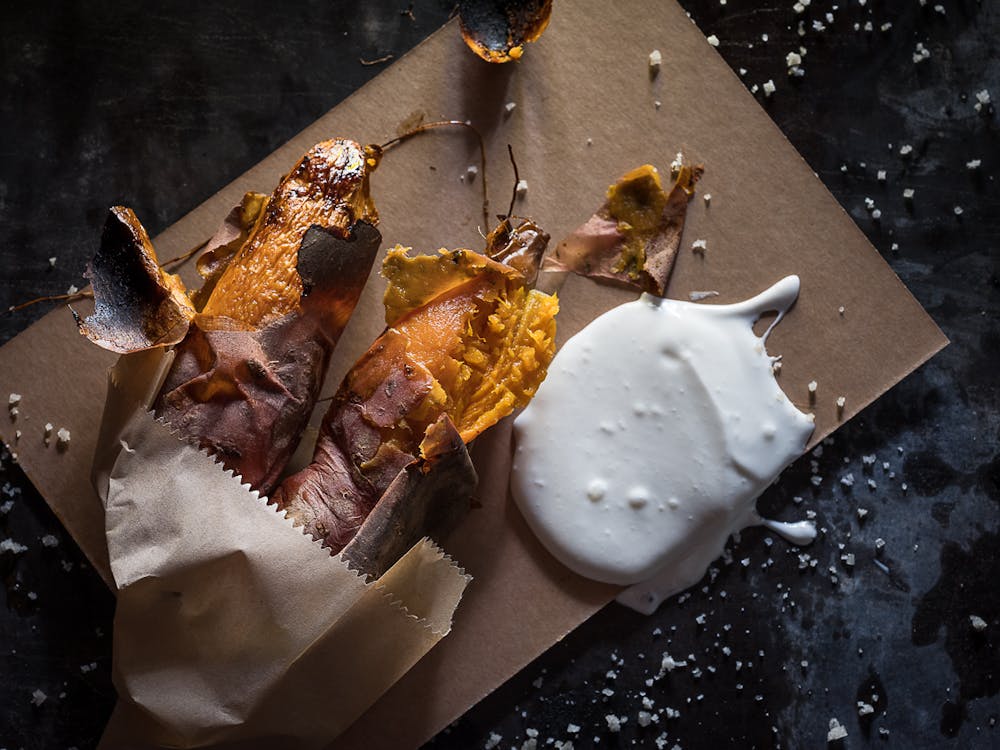 Logics:
The genome of the perfect pleasure from the sweet potato was first deciphered, in its entirety, by Miznon. The best way to prepare a sweet potato is to bake it whole, within its skin, until its many sugars melt and turn into a golden caramel that pours from it and glazes its stomach with honey. People tend to mix it with whatever possible, but only few understand that one sweet potato, not too big, grants everything that is expected from food: Solace, warmth, fullness and pleasure.
But even those who understand that usually lay it down on the plate. We made a small gesture that started a great evolution in the relations between man and sweet potatoes: We gave up the plate and took the potato in our hands (partially wrapped in paper that prevents the palm from sticking to its honeyed insides). This way we are able to feel the warmth of its body, its tenderness, to bring it close to our faces, sense its fumes and eat it from the top, bite after bite, while its entire perimeter is in our mouths with every bite.
For 1 medium sized sweet potato
Mechanics
Place a pizza stone in the center of the oven and preheat it to 450℉.

Place the sweet potato directly on top of stone and bake for about a half an hour until soft and slightly scorched on the outside.

Serve whole with sour cream on the side and eat with your hands.